DOWNLOAD PARASTAR
PARASTAR is the spiritual open-source successor to 2000's ParaParaParadise. Built on StepMania SM4, with the help of AJ and the SSC.
「パラスター」はPCの「パラパラパラダイス」のシミュレーター。パラパラパラダイスPS2コントローラーできます!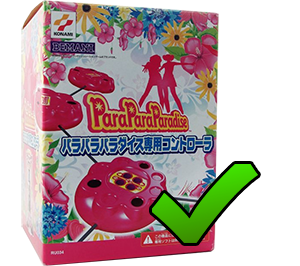 FULL SUPPORT for the PS2 USB ParaParaParadise controller! Two-players! No special drivers required.
Via MEGA. Windows 7-10 | 38mb
V0.4 is the latest version I have been able to recover. It seems to work pretty well even on a modern 2020 machine. Noted bugs: arrows don't trigger on 'hold' and require a 'tap', sorry haven't figured that one out yet.
For legal reasons, there are no official song-packs for this game - but you might be able to find some on the #ParaStar discord .
No copyright infringement intended. This is only for personal use for those who already own music/videos. The original game is 20 years old and long since abandoned, plz don't sue.
---
COMMUNITY
Want to test out more songs? Contribute note charts? Need some help? Join our little community? Join the #ParaStar Discord.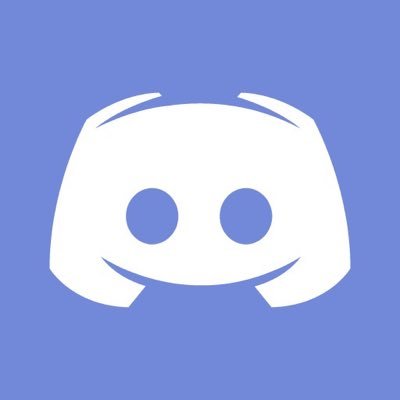 #PARASTAR DISCORD
---
LATEST
09-01-2020 - The response to this has been pretty wild, a lot of you are getting in touch that would like to contribute and be part of this project! So I have created the #PARASTAR channel in my Discord, which you can join here. Come join if you'd like to test out new songs, contribute songs/notecharts to the project, or just meet and chat with fellow fans!
01-05-2020 - Hey! I've revived the ParaStar project. You can download the base game here now :)
---
My Links
---
CONFIG
Installation: Game is PORTABLE, can be run off a USB drive. Drop the entire /ParaStar/ folder anywhere, and run the game from /ParaStar/Program/ParaStar.exe
ParaParaParadise: PS2 USB Controller: Once ParaStar is running, plug in your PPP controller. Windows will detect the device and set it up in a few seconds. From the main menu, select 'Config Input', then use the keyboard to select the desired input (e.g, Up-Left) and then trigger the PS2 controller Up-Left.
Song Installation: in /ParaStar/Songs/ are four folders. /ParaPara/ /TechPara/ /TraPara/ /FreeStyle/ . Within those folders put your song folder with graphics and note charts. Note charts for non-Para game-type (DDR, Pump) will be playable with an auto-generated 5-key map.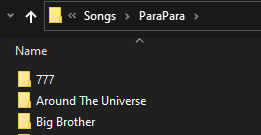 Graphics Settings: There are extensive graphics options for screen resolution, full-screen/windowed etc in the Options menu from the title screen.
Shortcuts: HOLD ENTER when selecting a song for game-play options. F8 - Disable/Enable auto-play.
SCREENSHOTS